Our History
The Beginnings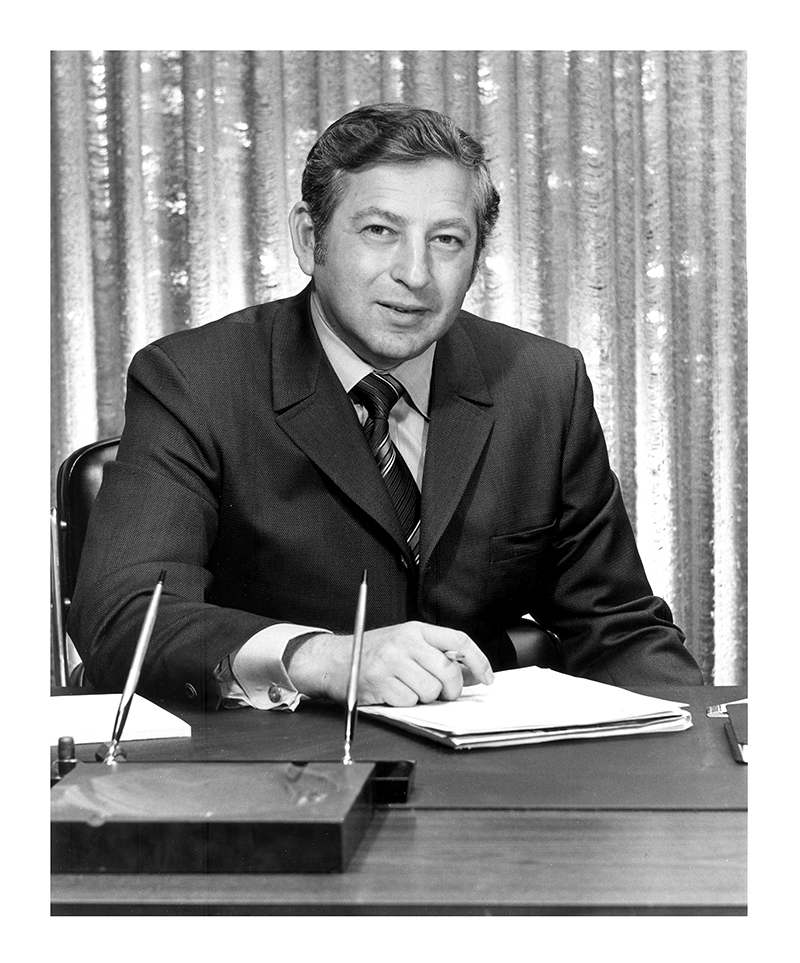 Like many of today's leading auto suppliers, we were founded with modest beginnings; and those of us who are fortunate to work at Superior today, stand on the shoulders of the great men and women who built our company. Our founder, Louis L. Borick, was a World War II veteran that became an entrepreneur and founded Superior in Los Angeles in 1957.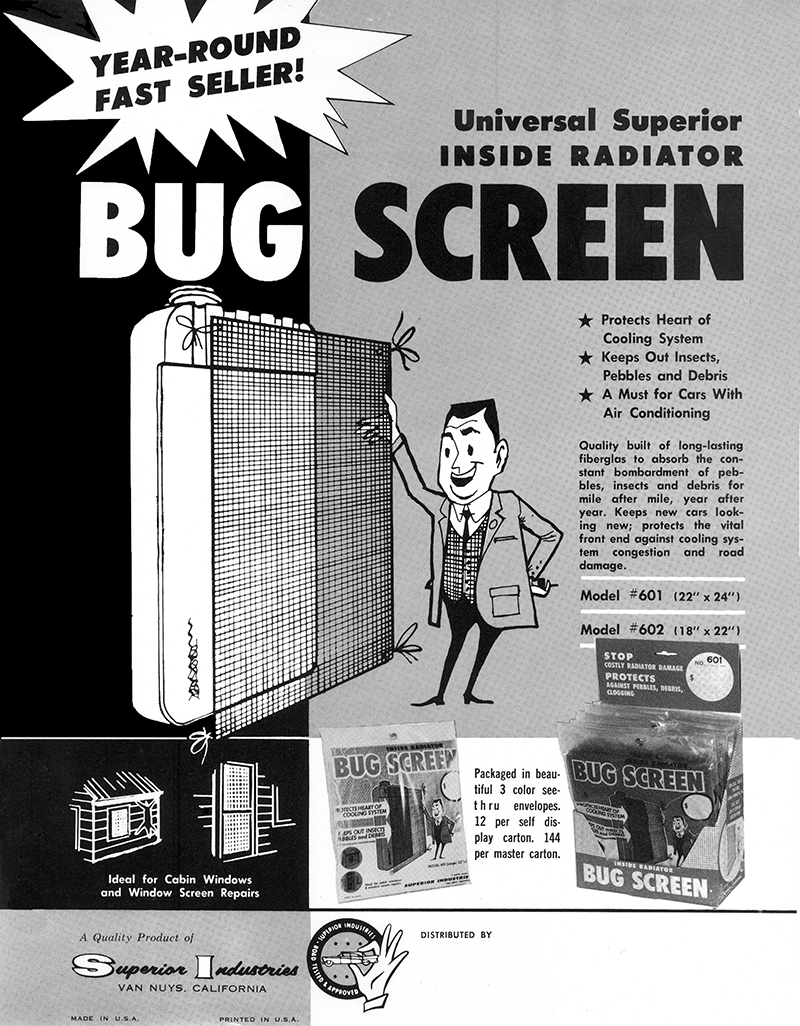 The early years of Superior were focused on aftermarket products. The first product was a bug screen that protected the front of the vehicle from road debris and insects. By 1961 Superior began offering shock absorbers. Further products included seat belts, introduced to the race car market in 1962, that were later modified for the consumer market. Superior also sold neck and shoulder cushions, which attached directly around the belt, in order to reduce pressure on the neck and shoulders.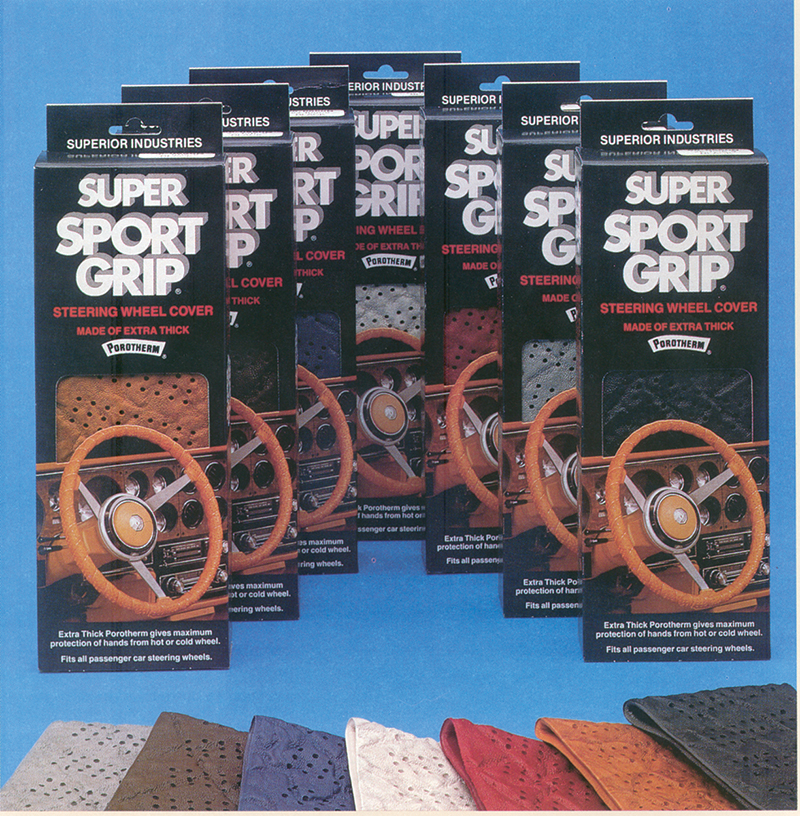 However, the Company's leading product during its early years was the "Sport Grip," which it introduced in 1966. This steering wheel cover utilized Superior's patented Porotherm® material that was designed to increase driving comfort while providing a more secure and safer grip on the steering wheel for the driver. Although initially offered in just one size and two colors, the popularity of the product permitted Superior to expand the offerings to a variety of colors, materials, sizes and styles to fit any vehicle. Ultimately, Sport Grip became the world's leading steering wheel cover with over 100 million being sold.
Automotive Wheels Become the Hub of Our Products

Superior began production of chrome wheels in 1968. With the hot rod and custom car industry making huge strides in California, it was the place to be. Superior and Lou saw an opportunity with chrome wheels first, and then Lou had the idea that if others could make money on "Mag Wheels" why not Superior. It was from there that the first aftermarket aluminum wheels were produced. The first oil shock of the early 70's ushered in a need for additional light weight vehicles and from that came the idea to approach an OEM.

Success with its aftermarket wheels ultimately led to automotive OEM's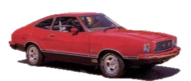 desiring to incorporate Superior wheels into new automobile offerings. In 1974, Ford Motor Company contracted with Superior to begin production of the first cast aluminum wheels for the Mustang II. By 1977 Superior was a staple on the Mustang II and was awarded a multi-year contract.
Our IPO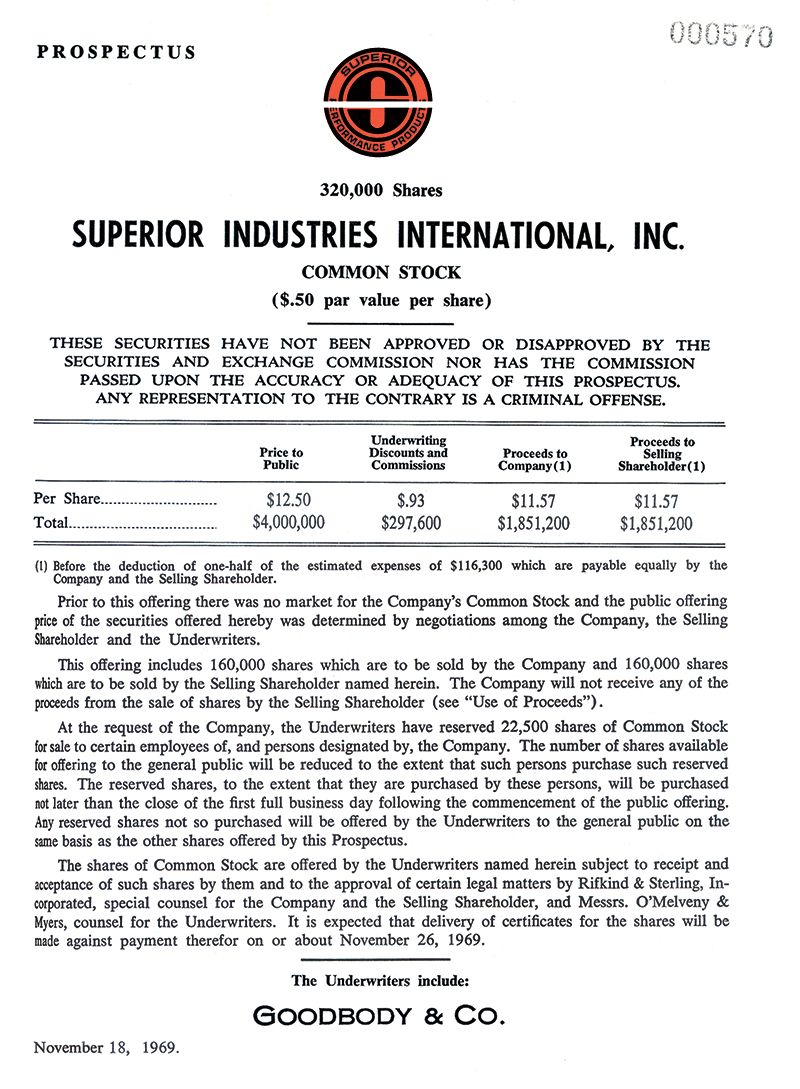 The growth in Superior's product offerings and market acceptance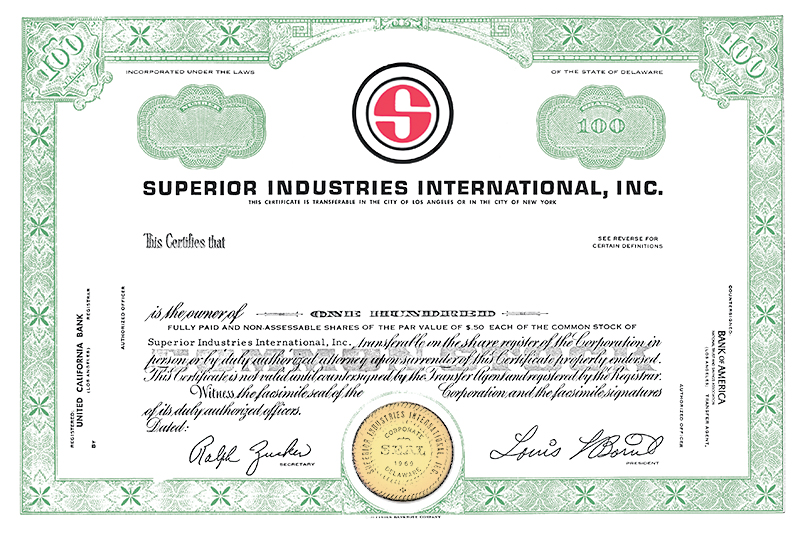 as well as the need for further capital to fund growth encouraged Superior to go public. Superior's IPO was on November 18, 1969 when it offered 320,000 shares of common stock at an issuance price of $12.50 per share. The Company's subsequent growth and success led to its stock being listed on the New York Stock Exchange in 1989, where it continues to trade today.
Production Capacity Mirrors Sales Growth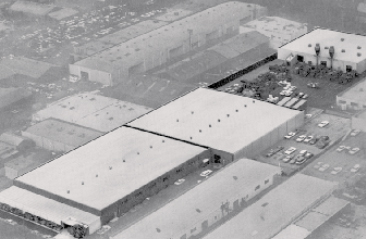 Superior's growth in production facilities mirrored the growth in the success of its products. The Company purchased its initial manufacturing facility in North Hollywood, California in 1958.
A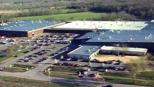 second facility was opened in Van Nuys, California in 1968 to support production of the company's chrome steel wheels. Soon to follow in 1987 was a large facility in Fayetteville, Arkansas, Superior's first outside of California. This new facility had the capacity to produce 2.5 million wheels annually.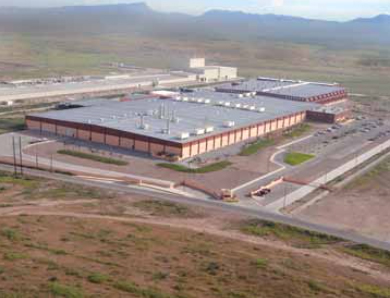 By 1994, continued demand for the Superior's wheels and the passage of NAFTA led Superior to open its first manufacturing facility outside of the United States in Chihuahua, Mexico. This facility provided Superior with a significant and reliable capacity of 2.3 million wheels annually for its entry into new markets. By 2002, customer demands required the opening of a second facility in Chihuahua, this one with an annual capacity of 2.7 million wheels. Soon thereafter a third facility in Chihuahua was opened having an annual capacity of 2.85 million wheels. The Company's most recent facility, again in Chihuahua, Mexico provides Superior with further capacity of 2.5 million wheels annually, bringing Superior's total capacity in Mexico to well over 10 million wheels per year.
Recognitions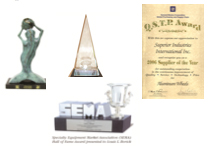 Superior's success in the market for automotive wheels did not go unnoticed. The Company's reputation for performance, quality and value not only allowed it to become the largest supplier of aluminum wheels in the North American market, but also receive accolades from the automotive industry. Louis Borick was personally recognized by the Specialty Equipment Market Association (SEMA) for his many achievements in 2001.
Transitions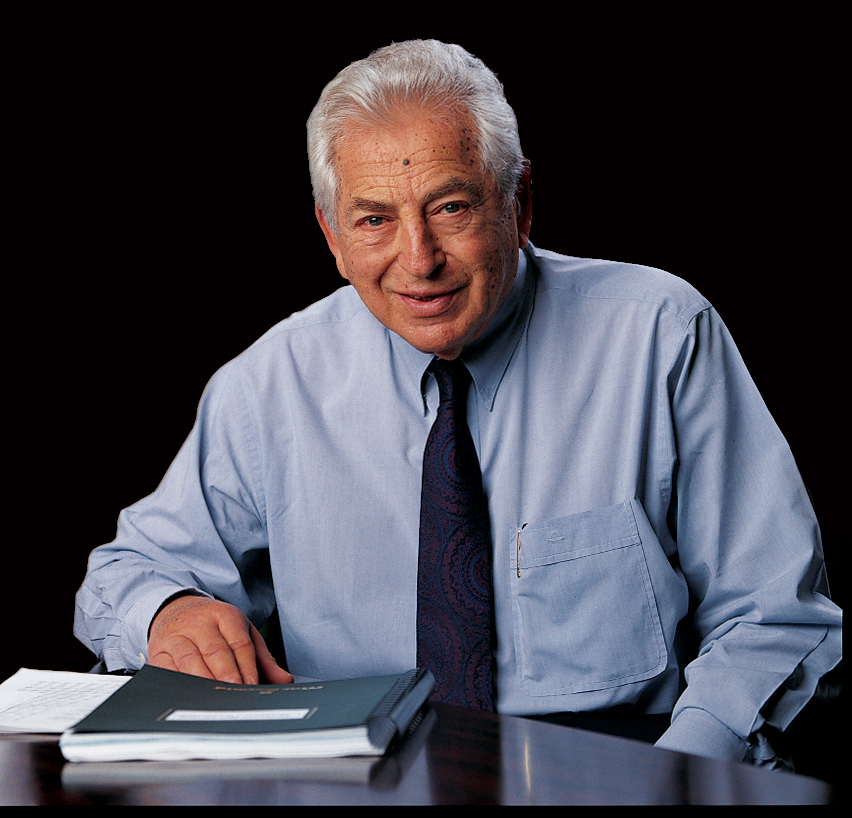 From its founding in 1957 to 2007 Superior benefited from the leadership of Louis Borick. Through his vision and energy, he converted a company with those humble beginnings with great success.
Lou was joined by his son, Steven Borick, who

became a member of Superior's Board of Directors in 1981; and in 1999 was named Vice President Strategic Planning. Steven became Executive Vice President in 2000 and President and Chief Operating Officer in 2003. In 2004, Steven was named President and Chief Executive Officer and Louis Borick announced that Steven was to succeed him as Chairman of Superior.
In this position, Steven continued building on the strategic vision developed by his father of providing automotive wheels to the OEMs. During Steven's tenure, and consistent with his background in strategic planning and experience with the demands of OEMs, Steven developed Superior as the leading supplier of aluminum wheels in the North American market. This was largely done by positioning itself as a low-cost yet high-quality producer of auto wheels by expanding its manufacturing capabilities in Mexico. Steven saw the future of the growing OEM business and was instrumental in selling off the aftermarket to concentrate on the OEM business. It was his drive that helped build 3 of the 4 facilities in Mexico that stand as an important part of Superior's future.
In 2014, Steven Borick retired as Chairman and CEO of Superior. Superior's Board elected Don Stebbins as its President and CEO effective May 5th of 2014. Don is a seasoned auto executive, most recently serving as Chairman and Chief Executive Officer of Visteon Corporation, a multi-billion dollar publicly traded manufacturer of a wide variety of components for the automotive OEM market. Prior to that, Don served as President and Chief Operating Officer of the Americas and Europe/Asia/Africa as well as Senior Vice President and CFO for Lear corporation.

Don's efforts will be to execute on the company's strategic plan, the key components of which includes expanding Superior's global competitiveness as well as its product innovation and technology, continuing to evaluate opportunities for growth and value creation, applying a balanced approach to capital allocation and heightening Superior's visibility with the financial community. As Mr. Stebbins states: "Given the foundation of Superior that I have inherited, the momentum for continued progress at Superior already exists. Harnessing the existing relationship with our customers and the capabilities and talents already in place will enable us to remain the premier supplier of automotive wheels in the world."
Our Future
With new leadership at the helm, 2015 will prove to be another significant year for the company. On January 1, 2015 Superior announced that the Southfield, MI location would be the new world headquarters. Michigan is the global epicenter of the automotive industry. Being closer to the customer offers the opportunity to expand Superior's focus on operational excellence combined with the key advantages of Michigan's rich automotive heritage. There has never been a more exciting time to be part of the automotive industry and Superior intends to keep the wheels of the industry turning.
Supplying the Industry: