ALUTEC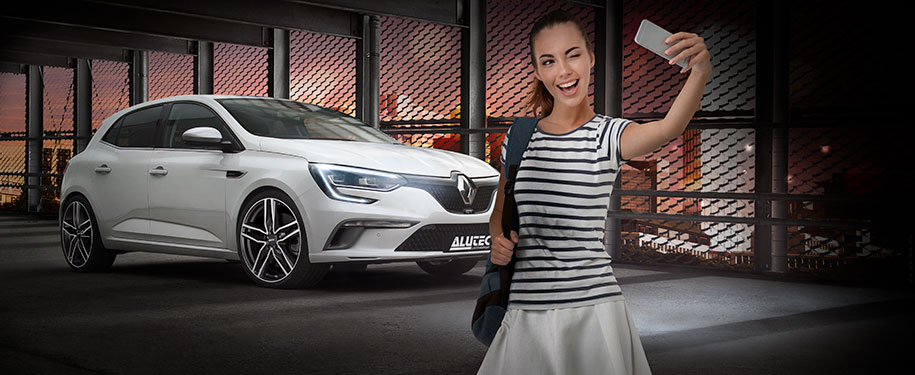 The ALUTEC success story began in 1996, the year it was established. Right from the start, the trendy and innovative brand developed at a rapid speed.
Today, ALUTEC is considered to be one of the most successful brands for alloy wheel rims both in Germany and internationally. ALUTEC is a young, modern brand with a passion for exciting cars and a real feel for style and elegance.
Specially developed and UV resistant coatings allow ALUTEC to offer up to a 5-year-guarantee* on its wheels.
For more information visit: www.alutec.de
*according to the General Terms and Conditions of Superior Industries Leichtmetallräder Germany GmbH available here supind.com/qtc
Deutsch
Die Erfolgsgeschichte von ALUTEC begann im Gründungsjahr 1996. Von Beginn an hat sich die trendige und innovative Marke in rasantem Tempo entwickelt.
Heute zählt ALUTEC – in Deutschland und international – zu den erfolgreichsten Marken für Leichtmetallfelgen. ALUTEC ist eine junge und moderne Marke mit der Leidenschaft für aufregende Automobile und dem besonderen Gespür für Styling und Eleganz.
Speziell entwickelte und UV-beständige Beschichtungen erlauben es auf ausgewählte Lackierungen bis zu 5 Jahre Garantie* zu gewähren.
Mehr Infos finden Sie auf: www.alutec.de
*gemäß der Verkaufs-, Liefer- und Zahlungsbedingungen der Superior Industries Leichtmetallräder Germany GmbH, abrufbar unter supind.com/agb
Polski
Historia sukcesu marki ALUTEC została zapoczątkowana przed 15 laty, wraz z utworzeniem spółki w roku 1996. Już od samego początku przedsiębiorstwo ALUTEC rozwijało się w zawrotnym tempie.
Dzisiaj ALUTEC zalicza się – zarówno w Niemczech, jak i na forum międzynarodowym – do najbardziej rozpoznawalnych marek w sektorze felg ze stopów lekkich. ALUTEC jest młodym, nowoczesnym przedsiębiorstwem, łączącym pasję do motoryzacji z wyjątkowym wyczuciem stylu i elegancji.
Partnerstwo z IDS (International Drift Series) i GRW (German RaceWars) oraz współpraca z renomowanymi firmami tuningowymi stanowią niezaprzeczalny dowód wysokich kompetencji technicznych spółki ALUTEC.
Doświadczeni inżynierowie i projektanci spółki ALUTEC potrafią doskonale zidentyfikować najnowsze trendy i natychmiast uchwycić je w nowoczesny design.
Dzięki specjalnie opracowanym powłokom, odpornym na działanie promieniowania UV, ALUTEC może pozwolić sobie na udzielenie 5-letniej gwarancji na wszystkie felgi z powłoką srebrny sterling, srebrny polar, czarny racing, grafit matowy i grafit.
Więcej informacji znajdą Państwo na stronie: www.alutec.de
*Zgodnie z warunkami sprzedaży, dostawy i płatności Superior Industries Leichtmetallräder Germany GmbH, dostępne na stronie dokument