ANZIO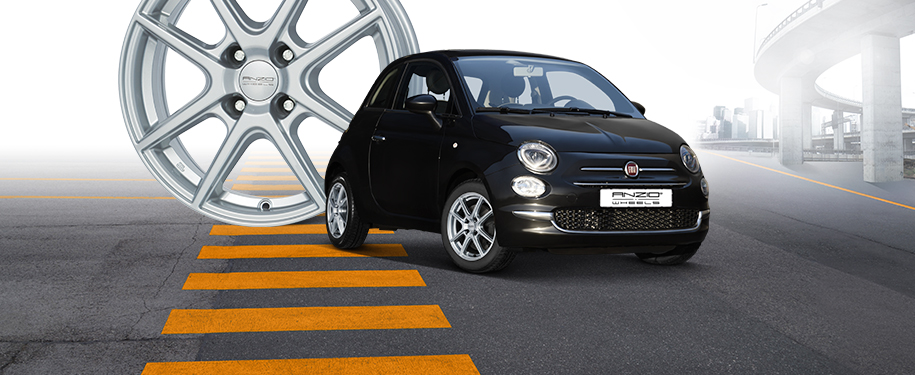 ANZIO is our Company's new brand for price conscious drivers who still do not want to compromise on quality and modern design.
With the ANZIO brand, we guarantee maximum brand quality in current designs, combined with high quality varnishes at a convincing price.
Specially developed and UV resistant coatings allow ANZIO to offer a up to 5-year-guarantee* on its wheels.
For more information visit: www.anziowheels.com
*according to the General Terms and Conditions of Superior Industries Production Poland SP. Z O. O. available here supind.com/gtc
Deutsch
ANZIO ist die junge Marke der Superior Gruppe für den preisbewussten Autofahrer, der auf Qualität und moderne Designs nicht verzichten möchte.
Mit der Marke ANZIO garantiert Superior hohe Markenqualität in aktuellen Designs verbunden mit qualitativ hochwertigen Lackierungen zu einem überzeugenden Preis.
Speziell entwickelte und UV-beständige Beschichtungen erlauben es auf ausgewählte Lackierungen bis zu 5 Jahre Garantie* zu gewähren.
Mehr Infos finden Sie auf: www.anziowheels.com
*gemäß der Verkaufs-, Liefer- und Zahlungsbedingungen der Superior Industries Leichtmetallräder Germany GmbH, abrufbar unter supind.com/agb
Polski
ANZIO jest stosunkowo młodą marką Grupy Superior dedykowaną kierowcom przywiązującym wagę do efektywności ekonomicznej, jednak nie chcącym rezygnować z wysokiej jakości i nowoczesnego designu.
Produkty ANZIO grupy Superior to synonim najwyższej jakości przy zachowaniu nowoczesnego designu, a ich dodatkowy atut stanowi wysokogatunkowa powłoka lakiernicza oraz atrakcyjna cena. Dzięki specjalnie opracowanym powłokom, odpornym na dzia- łanie promieniowania UV, ANZIO może pozwolić sobie na udzielenie 5-letniej gwarancji na wszystkie felgi z powłoką srebrny sterling, srebrny polar oraz matowy grafit.
Więcej informacji znajdą Państwo na stronie: www.anziowheels.com
*Zgodnie z warunkami sprzedaży, dostawy i płatności Superior Industries Production Poland SP. Z O. O., dostępne na stronie dokument