RIAL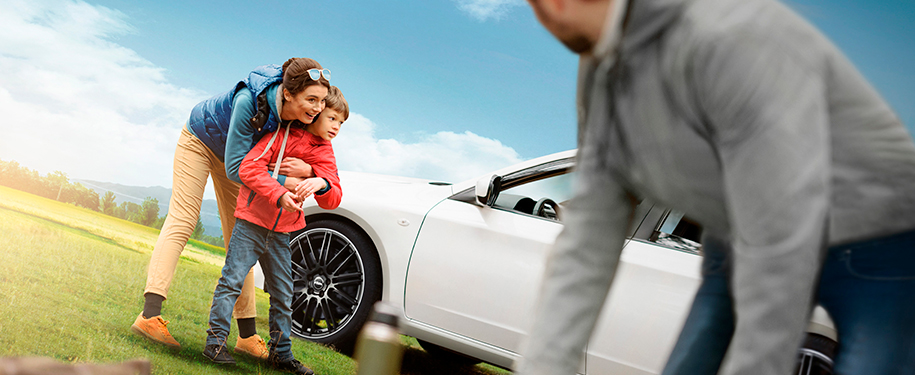 RIAL is one of the pioneers in the wheel rim industry. Thanks to the focus and specialization in the aftermarket, it has been able to continuously build and consolidate its market leading position over the past few years.
As one of the leading brands on Europe's most important markets, RIAL is able to offer a range of modern designs with top service and a unique up to 5 years guarantee*.
For more information visit: www.rial.de
*according to the General Terms and Conditions of Superior Industries Leichtmetallräder Germany GmbH available here supind.com/gtc
Deutsch
Die Marke RIAL blickt auf eine Tradition von über 30 Jahren zurück und zählt zu den Pionieren der Felgenbranche. Durch die Ausrichtung und Spezialisierung auf den Zubehörmarkt konnte diese Marktposition in den letzten Jahren kontinuierlich ausgebaut werden.
Als eine der führenden Marken in den wichtigsten Märkten Europas, bietet die Marke RIAL ihren Kunden eine Vielfalt von aktuellen Designs mit bestem Service und einer erweiterten Garantie*. Moderne Fertigungsanlagen garantieren zudem Qualitätsstandards gemäß den Anforderungen der Automobilindustrie. Dies ist die Voraussetzung für die Belieferung der Zubehörabteilungen von Großhändlern und den größten Reifen- und Räderhandelsketten.
Speziell entwickelte und UV-beständige Beschichtungen erlauben es auf ausgewählte Lackierungen bis zu 5 Jahre Garantie* zu gewähren.
Mehr Infos finden Sie auf: www.rial.de
*gemäß der Verkaufs-, Liefer- und Zahlungsbedingungen der Superior Industries Leichtmetallräder Germany GmbH, abrufbar unter supind.com/agb
Polski
Marka RIAL została założona przed ponad 30 laty i zalicza się do pionierów w branży produkcji felg. Dzięki ukierunkowaniu działalności przedsiębiorstwa na rynek akcesoriów i specjalizacji w tym segmencie produktów spółka przez lata mogła systematycznie umacniać swoją pozycję na rynku.
Status jednej z czołowych marek na najważniejszych rynkach europejskich pozwala spółce RIAL na zaoferowanie szerokiej gamy wzornictwa w połączeniu z doskonałą obsługą oraz unikalną 5-letnią gwarancją. Najnowocześniejsze urządzenia produkcyjne stanowią gwarancję zgodności jakości produktów RIAL ze standardami obowiązującymi w przemyśle motoryzacyjnym. Jest to warunkiem realizacji zaopatrzenia wielu renomowanych hurtowników i organizacji handlowych na całym świecie, a także w akcesoria producentów i importerów pojazdów.
Dzięki specjalnie opracowanym powłokom, odpornym na działanie promieniowania UV, RIAL może pozwolić sobie na udzielenie 5-letniej gwarancji na wszystkie felgi z powłoką srebrny sterling, srebrny royal, srebrny polar, czarny racing, tytan i grafit.
Więcej informacji znajdą Państwo na stronie: www.rial.de
*Zgodnie z warunkami sprzedaży, dostawy i płatności Superior Industries Leichtmetallräder Germany GmbH, dostępne na stronie dokument