Certifications
The Triangle of Excellence - First in Quality, First in Productivity, First in Teamwork Thru Employee Involvement. Superior's Senior Management is committed to a leadership philosophy that creates a working environment of teamwork, trust, and the quest for excellence. Superior Industries has long been recognized as a high quality prodcuer of aluminum wheels for OEM automotive industry. It is the intent of Superior to enhance upon this reputation and be a leading supplier to the automotive industry, through the Triangle of Excellence Policy.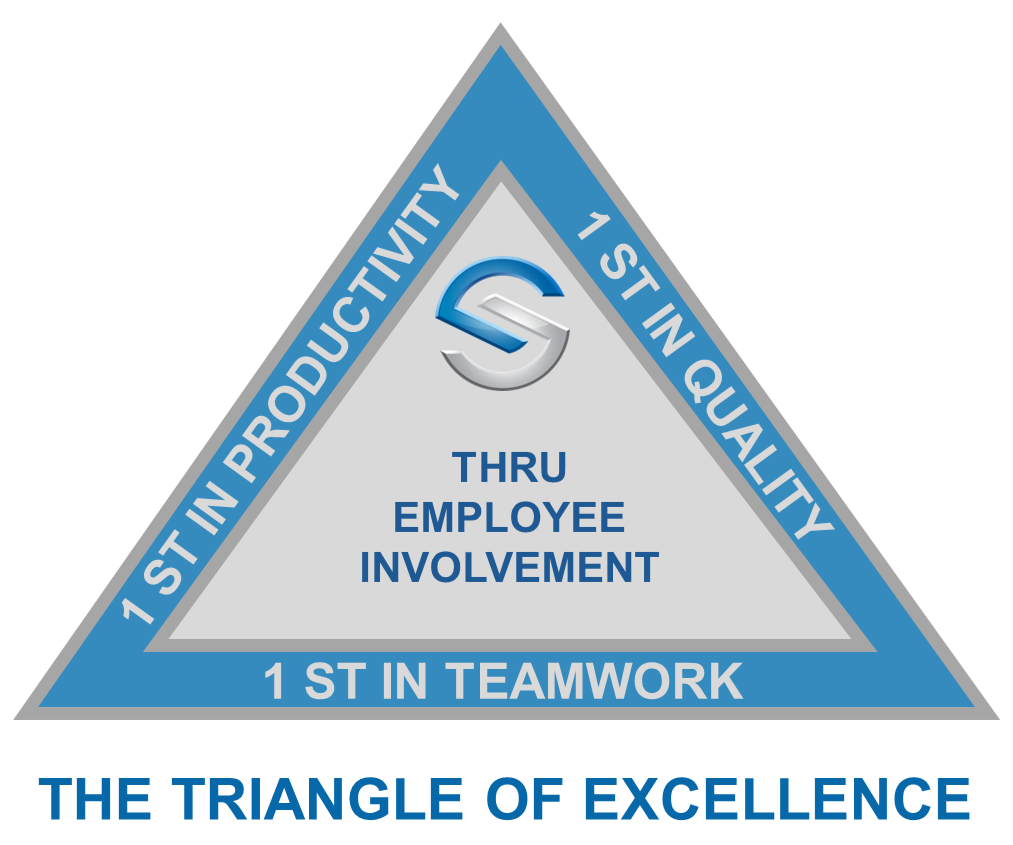 "Superior's Triangle of Excellence is the philosophy created and adopted by its team of individual craftsmen and management dedicated to comply with applicable requirements and continually improve the effectiveness of the quality management system by the interaction of teamwork, quality, and productivity through participation, pride, and responsibility." Superior's Senior Management is committed for establishing and reviewing quality objectives, communicate this quality ploicy to be understood within the organization and have it available to relevant interested parties, as appropriate.
Certifications:
---
ISO/TS 16949
ISO 14001:2015
Brazil Inmetro
IATF 16949: 2016
ISO/IEC 17025 Laboratory
---
Awards
We're proud to be recognized for the following recent achievements.
2017:
GM Supplier Quality Excellence
2016:
Nissan Regional Supplier Quality Award Finalist
2015:
GM Supplier of the Year
FCA Outstanding Quality Performance
Toyota Quality Certificate of Achievement
Mazda Supplier Excellence Award
2014:
Nissan Regional Supplier Quality Award Finalist
GM Supplier Quality Excellence
2013:
GM Customer Care & Aftersales Certificate of Excellence